Everyone does it tough at some point in their journey. So what can we learn from those who deal with stress or pressure on a regular basis? Hosted by Paddy Steinfort, a performance coach to some of the world's best who Sports Illustrated has called "Master Mind", this show takes world-class performers from a range of arenas (from athletes to academics, entrepreneurs to entertainers, medicine to military) back through their journey to find their hard earned answers to a simple question: what does toughness look like in action? Initially recorded exclusively for the US Army & veterans only, the intent behind these talks was to help soldiers and families deal with stressful situations so they dont just survive but thrive. But given the challenges everyone in the broader community faces these days, the full tapes of these exclusive interviews will now be released to the public via the Toughness podcast - so we can all benefit from the toughness of those at the top.
Episodes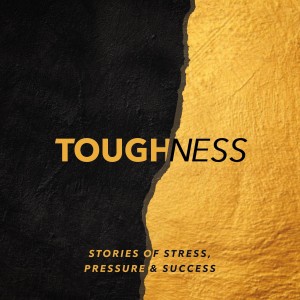 Friday Apr 01, 2022
Friday Apr 01, 2022
The coach of head coaches: that's the perfect way to explain how Cody Royle operates behind the curtains with the leaders of elite teams around the world. After some traumatic events in his own early coaching journey, Cody realized that there was nobody focussed specifically on how tough situations could impact the performance of head coaches - so he decided to start documenting his coaching philosophy in a series of books, podcasts, and blogs, which led to him becoming the trusted confidant of coaches across multiple sports.
In this episode, Royle shares with us how toughness, optimism and a great culture can drive not only professional sports forward, but careers and life in general.