Everyone does it tough at some point in their journey. So what can we learn from those who deal with stress or pressure on a regular basis? Hosted by Paddy Steinfort, a performance coach to some of the world's best who Sports Illustrated has called "Master Mind", this show takes world-class performers from a range of arenas (from athletes to academics, entrepreneurs to entertainers, medicine to military) back through their journey to find their hard earned answers to a simple question: what does toughness look like in action? Initially recorded exclusively for the US Army & veterans only, the intent behind these talks was to help soldiers and families deal with stressful situations so they dont just survive but thrive. But given the challenges everyone in the broader community faces these days, the full tapes of these exclusive interviews will now be released to the public via the Toughness podcast - so we can all benefit from the toughness of those at the top.
Episodes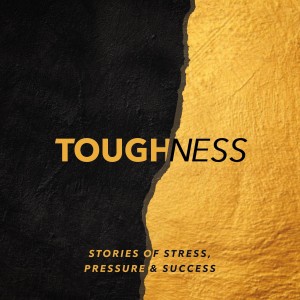 Monday Jun 27, 2022
Monday Jun 27, 2022
What if you had a on/off switch that could instantly shutdown the negative emotions in your brain and just get you focused on the task at hand? That's exactly what today's episode is all about: developing Cognitive Speed. From baseball to the boardroom, e-sports to the olympics, from the police to the podium, all of these stories involve individuals who faced immense pressure and stress, but pivoted quickly to ensure success.
Whether you're scared by an important decision that you have to make, or you have experienced deep traumas, or constantly battling "negative" emotions like anger, this selection of guests are going to show you how they manage to quickly accept the noise and flick their focus onto the now, as a result of that, get the most out of the moments that matter.
FEATURED IN THIS SPECIAL EPISODE:
Keeping Calm When Life Throws You Curveballs - Kevin Pillar (MLB)
Executive Function Under Fire - Mike Tannenbaum (GM)
Executive Function Under Fire - Scott Goldman (PhD) 
Police, Pressure & PTSD - Lane Douglas Hunt (Police) + Brian Willis (Training)
Police, Pressure & PTSD - Brian Willis (Training)
The Practice of Finding Power in Pain - Apolo Ohno (Olympic Champion)
Gaming Your Mind - Emmalee "EMUHLEET" Garrido (Esports)
The Brain Is A Body Part - Alexi Pappas (Olympian + Filmmaker)