Everyone does it tough at some point in their journey. So what can we learn from those who deal with stress or pressure on a regular basis? Hosted by Paddy Steinfort, a performance coach to some of the world's best who Sports Illustrated has called "Master Mind", this show takes world-class performers from a range of arenas (from athletes to academics, entrepreneurs to entertainers, medicine to military) back through their journey to find their hard earned answers to a simple question: what does toughness look like in action? Initially recorded exclusively for the US Army & veterans only, the intent behind these talks was to help soldiers and families deal with stressful situations so they dont just survive but thrive. But given the challenges everyone in the broader community faces these days, the full tapes of these exclusive interviews will now be released to the public via the Toughness podcast - so we can all benefit from the toughness of those at the top.
Episodes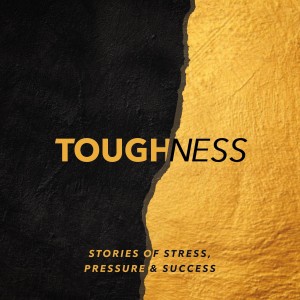 Thursday Jul 07, 2022
Thursday Jul 07, 2022
As we start to wrap up our series of hot topics compilations, we are going over the essential pillar of what Toughness is all about: personal POWER - aka committed action - which is a combination of mental strength and psychological speed that makes people unstoppable in uncertainty. From a basketball legend to a business maverick, from an Olympic champion to multiple bestselling authors, you'll hear how these inspiring examples only managed to unlock their full potential when they decided to commit and stick to their vision, no matter how many road blocks stood in their way - and each one of them has advice for others who need to move past their feelings and stick to their plans.
FEATURED IN THIS SPECIAL EPISODE:
Jordan Belfort (Investor) - Bravery in Business
Justin Kenna (CEO) - Bravery in Business
Shaquille O'Neal (NBA) - Belief Is A Big Deal
Dalilah Muhammad (Olympic Champion) - Running Towards the Hurdles
Dan Coyle (Author) - Tough Cultures vs Tough Leaders
Mike Erwin (West Point) - Tough Cultures vs Tough Leaders
Freddie Stevenson (Football / Author) - Finding A Way
Jon Gordon (Author/Speaker) - Public Speaking with Positivity and Purpose