Everyone does it tough at some point in their journey. So what can we learn from those who deal with stress or pressure on a regular basis? Hosted by Paddy Steinfort, a performance coach to some of the world's best who Sports Illustrated has called "Master Mind", this show takes world-class performers from a range of arenas (from athletes to academics, entrepreneurs to entertainers, medicine to military) back through their journey to find their hard earned answers to a simple question: what does toughness look like in action? Initially recorded exclusively for the US Army & veterans only, the intent behind these talks was to help soldiers and families deal with stressful situations so they dont just survive but thrive. But given the challenges everyone in the broader community faces these days, the full tapes of these exclusive interviews will now be released to the public via the Toughness podcast - so we can all benefit from the toughness of those at the top.
Episodes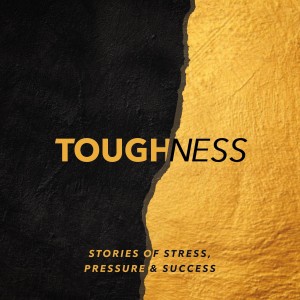 Wednesday Feb 16, 2022
Wednesday Feb 16, 2022
Dalilah Muhammad's career is filled with titles, medals and world records, but the Track & Field legend needed elite levels of toughness to overcome a lot of hurdles on the way to winning Gold in Rio's 2016 Olympics. By saying 'yes' to her inner voice, and then also to everything that led towards what she really wanted - even if it was hard - she was able to go all-in on her dreams, overcome injuries and other setbacks and write her name in history as the first American woman to win Olympic Gold in the 400 meter hurdles.