Everyone does it tough at some point in their journey. So what can we learn from those who deal with stress or pressure on a regular basis? Hosted by Paddy Steinfort, a performance coach to some of the world's best who Sports Illustrated has called "Master Mind", this show takes world-class performers from a range of arenas (from athletes to academics, entrepreneurs to entertainers, medicine to military) back through their journey to find their hard earned answers to a simple question: what does toughness look like in action? Initially recorded exclusively for the US Army & veterans only, the intent behind these talks was to help soldiers and families deal with stressful situations so they dont just survive but thrive. But given the challenges everyone in the broader community faces these days, the full tapes of these exclusive interviews will now be released to the public via the Toughness podcast - so we can all benefit from the toughness of those at the top.
Episodes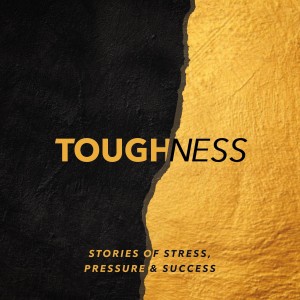 Wednesday Sep 08, 2021
Wednesday Sep 08, 2021
When 4 years of work can be undone in one moment, whats tougher than having to deal with your own stress? Having two people's stress combined. This week we dive in the mind of 2 Olympic silver medalists, Michael Hixon (2x silver in 2016 and 2020) and Sam Dorman (1x silver in 2016). The duo of divers represented Team USA in Rio in the men's synchronized 3-meter springboard event. By talking about how they deal with the pressure of having only 6 dives to focus on in an interval of 4 years of preparation, we dig into the counterintuitive truth that you can have 2 people who approach their mental game in a very different manner. You don't want to miss this one!